In 1998, the European Federation of Chemical Engineering introduced the Jacques Villermaux Medal. The Medal was presented together with the Dieter Behrens Medal for the first time in October 1999, on the occasion of the 2nd European Congress of Chemical Engineering (ECCE-2) in Montpellier, France.
The Jacques Villermaux Medal is presented every four years to recognise "scientific achievements within the context of the Federation's science policy, working parties, conference programme or other related activities."
The next edition of the Jacques Villermaux medal is planned to be presented at ECCE14 & ECAB7 to be held in Berlin in September 2023. The call for nomination is open to Member Societies and Committee members (see rules for the award).


Jacques Villermaux Medal 2019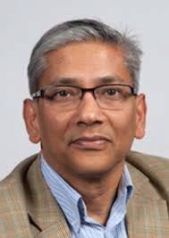 Professor Rafiqul Gani

has been named as the laureate of the Jacques Villermaux Medal 2019 in recognition of his internationally acclaimed research in Process Systems Engineering over many decades, in particular computer-aided modeling, molecular-mixture design, process engineering and process tools integration, and also of his methodology development and industrial impact.
Furthermore, the Award acknowledges his services to Computer-Aided Process Engineering (CAPE), including his role as a member and Chair of the EFCE Working Party on CAPE and the organisation of the ESCAPE symposia, and to the profession of chemical engineering, education and scholarship in Europe and worldwide.
Full Citation
The Medal was presented to him in Florence, Italy, on Monday, 16 September 2019 during the Opening Ceremony of the 12th European Congress of Chemical Engineering & 5th European Congress of Applied Biotechnology - ECCE12 & ECAB5.

Previous winners of the Jacques Villermaux Medal: