Jacques Villermaux Medal 2011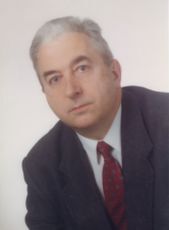 Prof. Dr. Ryszard Pohorecki
Poland
is the laureate of the Jacques Villermaux Medal 2011.

He has been chosen for the award in recognition of his outstanding scientific achievements in the fields of absorption with chemical reaction, kinetics of chemical processes, micro-mixing and (bio-)chemical reaction engineering including enzyme synthesis, and your commitment to the development of chemical engineering education and training in Europe and worldwide. Furthermore, the award acknowledges his long and substantial contribution to the EFCE Working Parties on Fluid Separations and on Education, and his promotion of the whole scientific programme of the EFCE as our Scientific Vice President 2003-2007.
The award was presented at the opening ceremony of the 8th European European Congress of Chemical Engineering (ECCE-8) in Berlin, Germany, on 25 September 2011.