E-Newsletter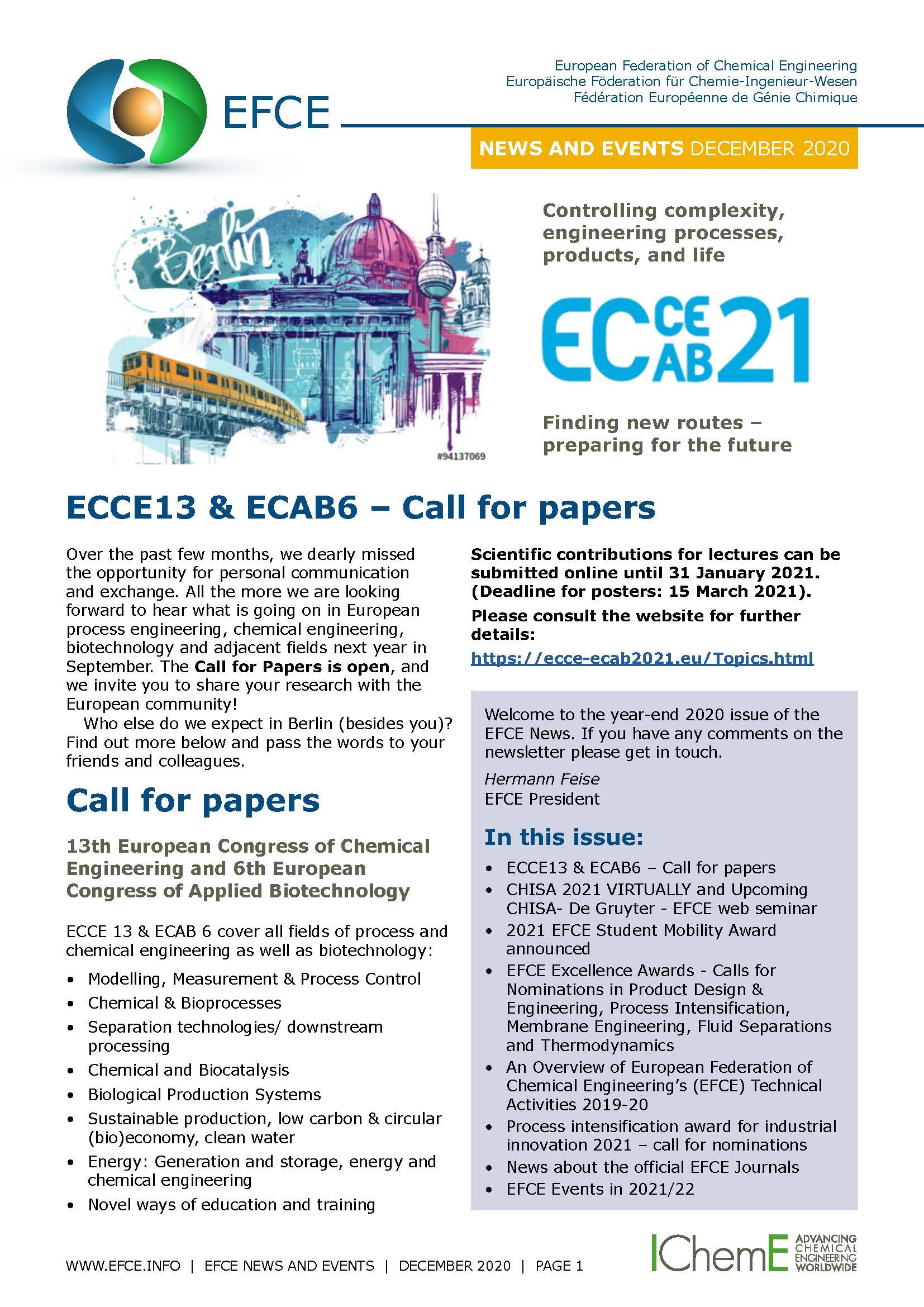 ---
Dear members of EFCE,
Hello and welcome to the final 2020 EFCE newsletter.
In this issue, we mainly look forward to 2021 – which surely has to turn out better than 2020.
We particularly look forward to ECCE13 & ECAB6, which will take place in Berlin in September 2021. The call for papers is now open – please note the deadline for lecture proposals is 31 January.
We also have fantastic news about our plenary speaker and opening lectures, which will see some real heavyweights from the world of industry, chemical engineering and politics. Check the newsletter for details.
Other highlights in the newsletter include
An overview of EFCE's technical activities in 2019 and 2020
An update on CHISA 2021 Virtually (there's still time to submit oral and poster contributions)
The opening of the 2021 Student Mobility Award
Calls for nominations for the Process Intensification Award for Industrial Innovation, the Excellence Award in Product Design & Engineering, the Excellence Award in Process Intensification, the Excellence Award in Fluid Separations and the EFCE-EMS joint Excellence Award In Membrane Engineering
We hope you enjoy the newsletter, and we look forward to seeing you again in 2021.
Claudia
---
Here you will find the previous E-Newsletters