E-Newsletter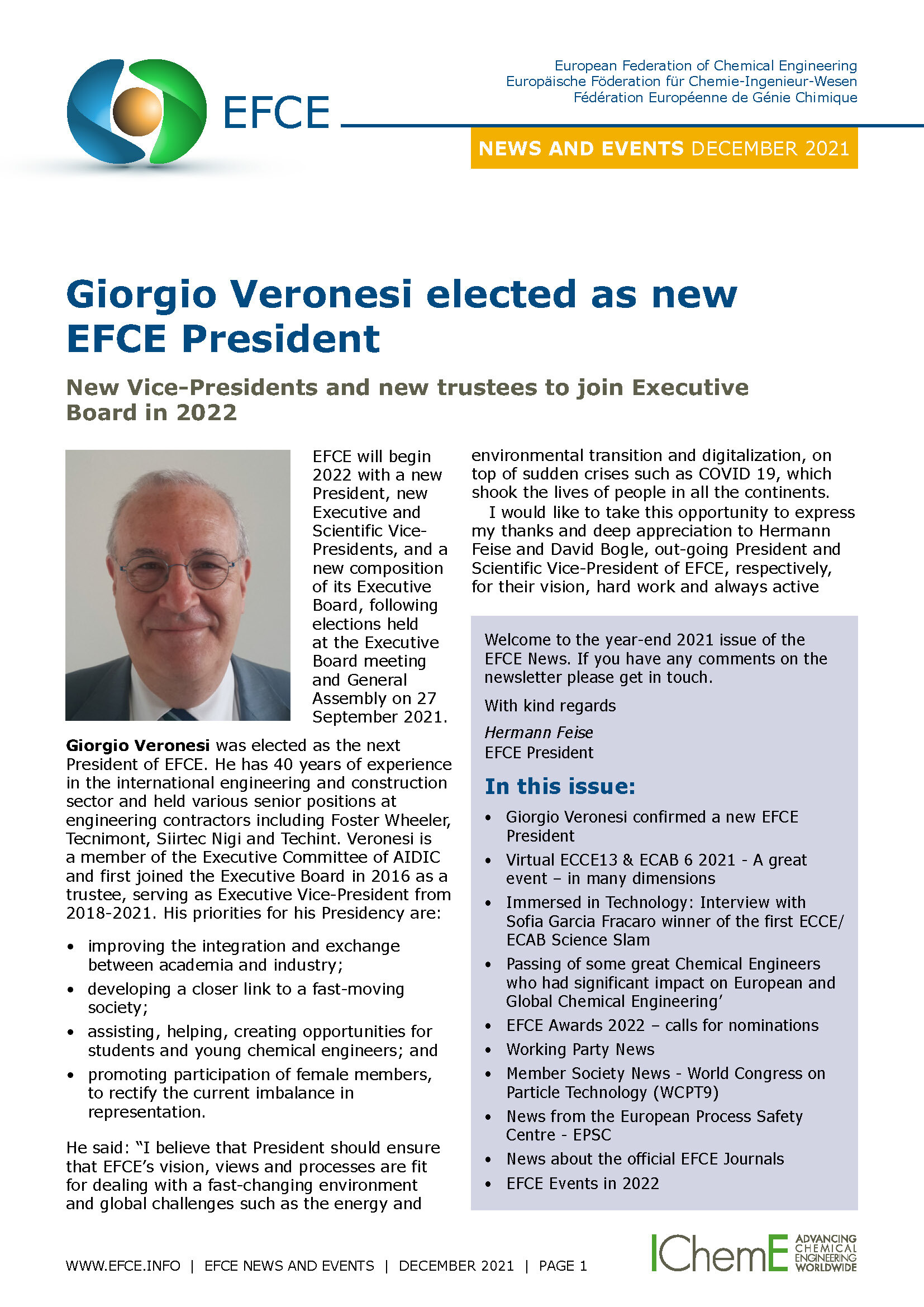 ---
Dear members of EFCE,
Hello and welcome to the sixth and final EFCE newsletter of the year.
The main piece of news in this issue is the changes to EFCE's leadership, which takes effect at the start of the new year.
After two terms and four years, Hermann Feise is stepping down as President. He is handing over to Giorgio Veronesi, who you will be very familiar with in his capacity as Executive Vice President for the past four years. Giorgio will be flanked by two new Vice Presidents – Petr Kluson, the new Scientific VP, and Jarka Glassey, the new Executive VP. For further background and the full list of changes to the EFCE Executive Board, check the attached newsletter.
Other highlights from this newsletter include:
A review of the virtual ECCE13 & ECAB6 which took place in September
An interview with Sofia Garcia, winner of the first ECCE/ECAB Science Slam
Noting the recent passing of some pivotal figures in chemical engineering – John Villadsen, Scott Fogler and David Wood
A roundup of the current calls for nominations for EFCE Awards
A look ahead to what looks to be a very full calendar of EFCE events in 2022
Meanwhile, on behalf of everybody at EFCE, I wish you a happy and successful time over the holidays.
Best regards
Claudia
---
Here you will find the previous E-Newsletters