E-Newsletter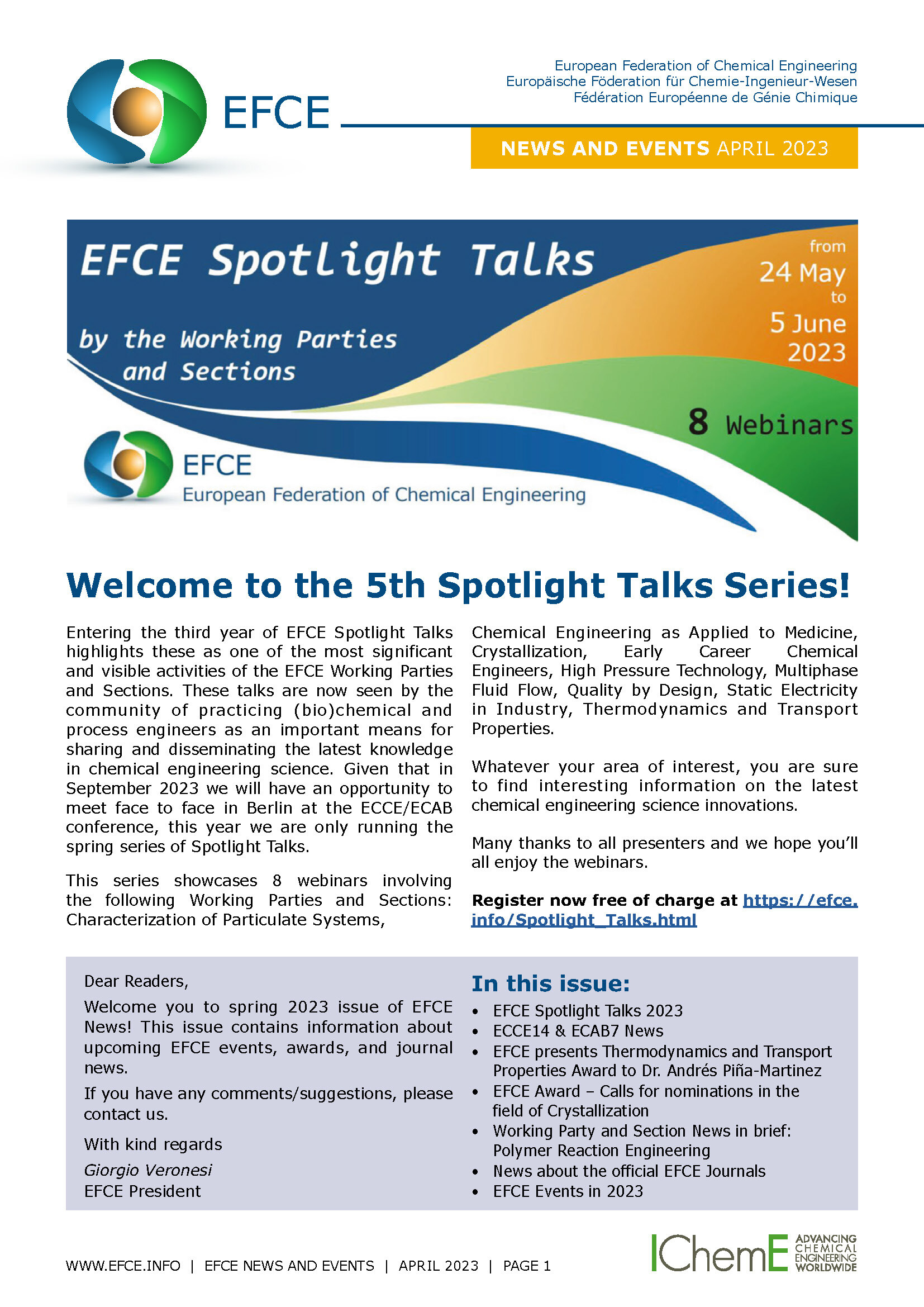 ---
Dear members of EFCE,
Hello and welcome to the latest newsletter from EFCE.
We are particularly excited to tell you about the latest series of EFCE's Spotlight Talks webinars. Now in its fifth instalment, the Spotlight Talks are an opportunity for you to catch up with the latest developments across the discipline, brought to you by EFCE's Working Parties and Sections. This year's Spotlight Talks will consist of 8 webinars and takes place between 24 May and 5 June.
The other highlight of the year is of course the upcoming European Congress of Chemical Engineering, coupled with the European Congress of Applied Biotechnology, coming to Berlin in September. The plenary lectures have now been announced, and include a Nobel Laureate along with senior industrialists and academics from across Europe. Check the newsletter to find out who will be there – and don't forget, the deadline for early bird registration is coming up soon!
Lastly, in this newsletter, we're inviting nominations for the EFCE Excellence Award in Crystallization, sharing details of the winner of this year's Thermodynamics and Transport Properties Award, and summarising highlights from EFCE's journals.
I wish you happy reading and look forward to seeing you at one of this year's EFCE events.
Best regards
Claudia
---
Here you will find the previous E-Newsletters