E-Newsletter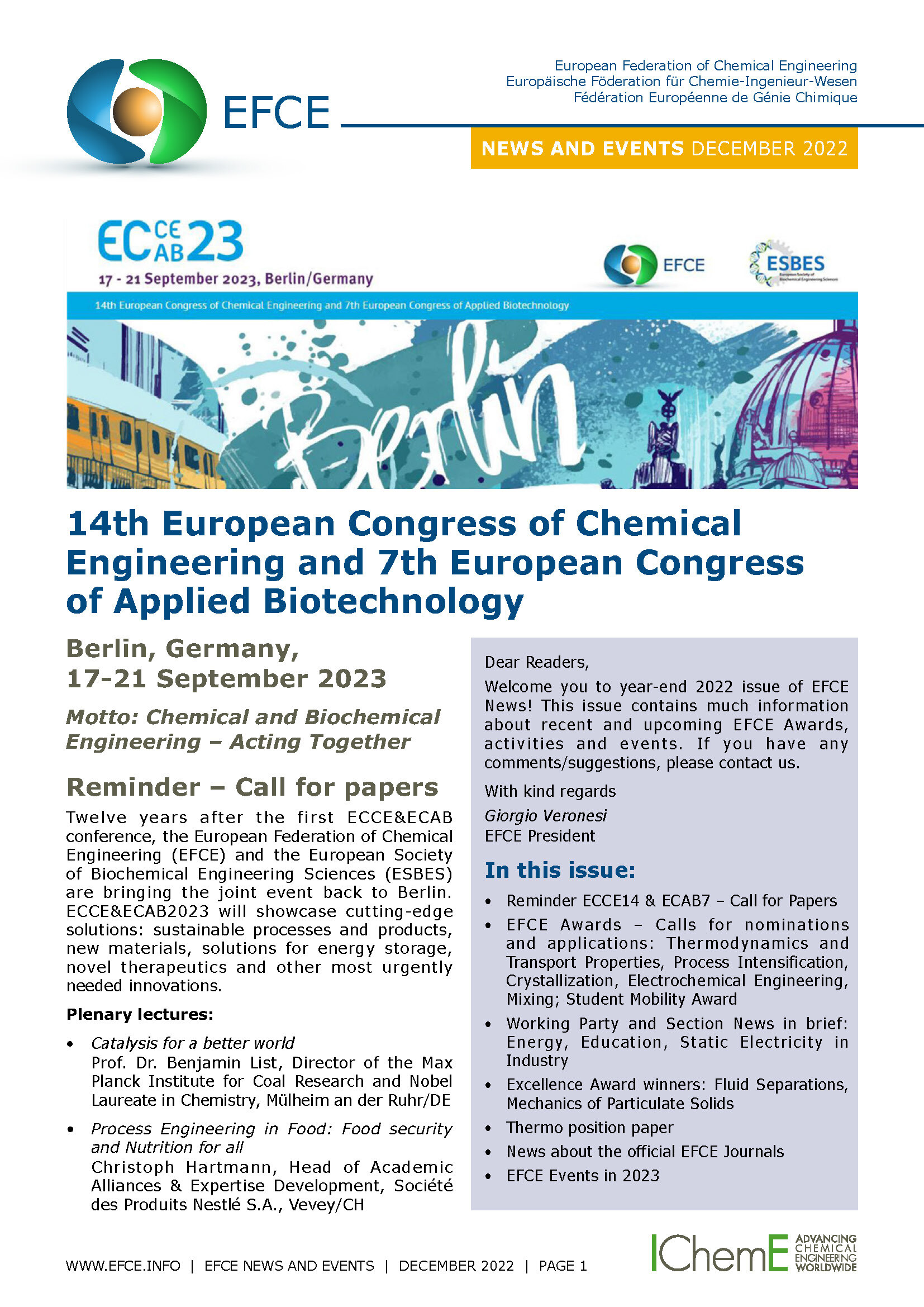 ---
Dear members of EFCE,
Hello and welcome to the final EFCE newsletter of 2022.
It is a bumper edition with news about EFCE events, awards, news from the working parties and sections, and much more.
Highlights include: Final call for papers for next year's ECCE and ECAB conference, calls for nominations for no less than eight of EFCE's awards, and details about the winners of the 2022 EFCE Excellence Award in Mechanics of Particulate Solids and the 2022 EFCE Excellence Award in Fluid Separations.
You might also be interested in an opinion paper by the Working Party on Thermodynamics and Transport Properties on future directions for research in their area required to achieve relevant Sustainable Development Goals.
Alongside, we have updates on recent developments with several working parties, the latest from the EFCE journals, and key dates of upcoming events.
Wishing you a successful and enjoyable end of the year and the very best for 2023.
Best regards
Claudia
---
Here you will find the previous E-Newsletters