E-Newsletter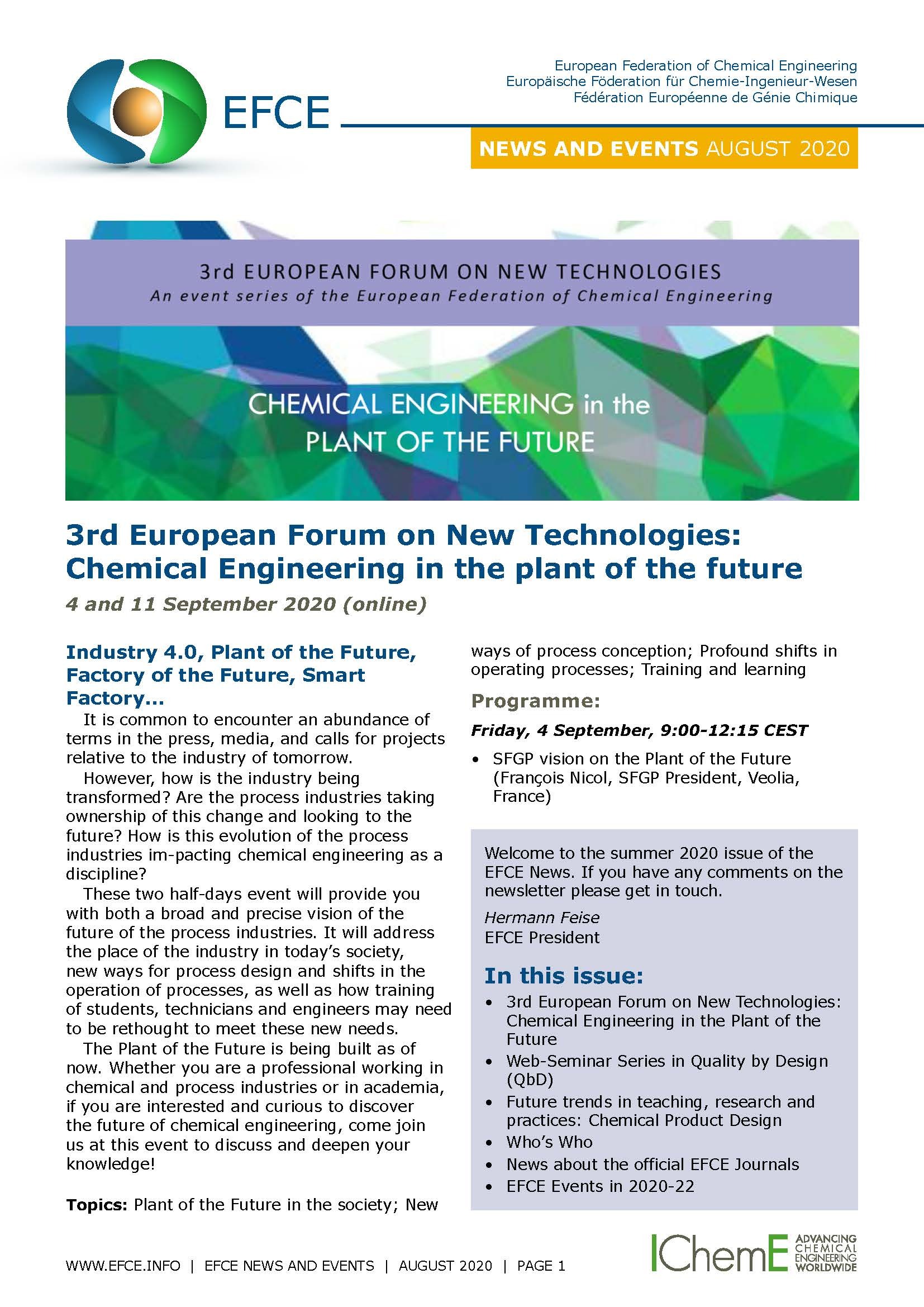 ---
Dear members of EFCE,
Hello and welcome to the summer 2020 issue of the EFCE newsletter. I hope you're well.
Highlights from this issue include:
A look ahead to the 3rd European Forum on New Technologies: Chemical Engineering in the Plant of the Future. Taking place as an online event in two half-day sessions on 4 and 11 September, this event explores how industry is being transformed, how process industries are driving the change, and how it is affecting chemical engineering as a discipline. For the full programme and details on how to register for this free event, look inside the newsletter.
Details for a webinar series on quality by design, organized by the EFCE Working Party of the same name.
Jens Uhlemann, member of the EFCE Section on Product Design and Engineering, speaks about the Section's far-reaching survey of experts in the fields, which underpinned a recently-published report on the past, present and future of the field.
A roundup of the latest open access research in the EFCE journals, and a look ahead at upcoming conferences.
We wish you a fantastic summer and look forward to seeing you in one of our many online events soon.
Best regards
Claudia
---
Here you will find the previous E-Newsletters