E-Newsletter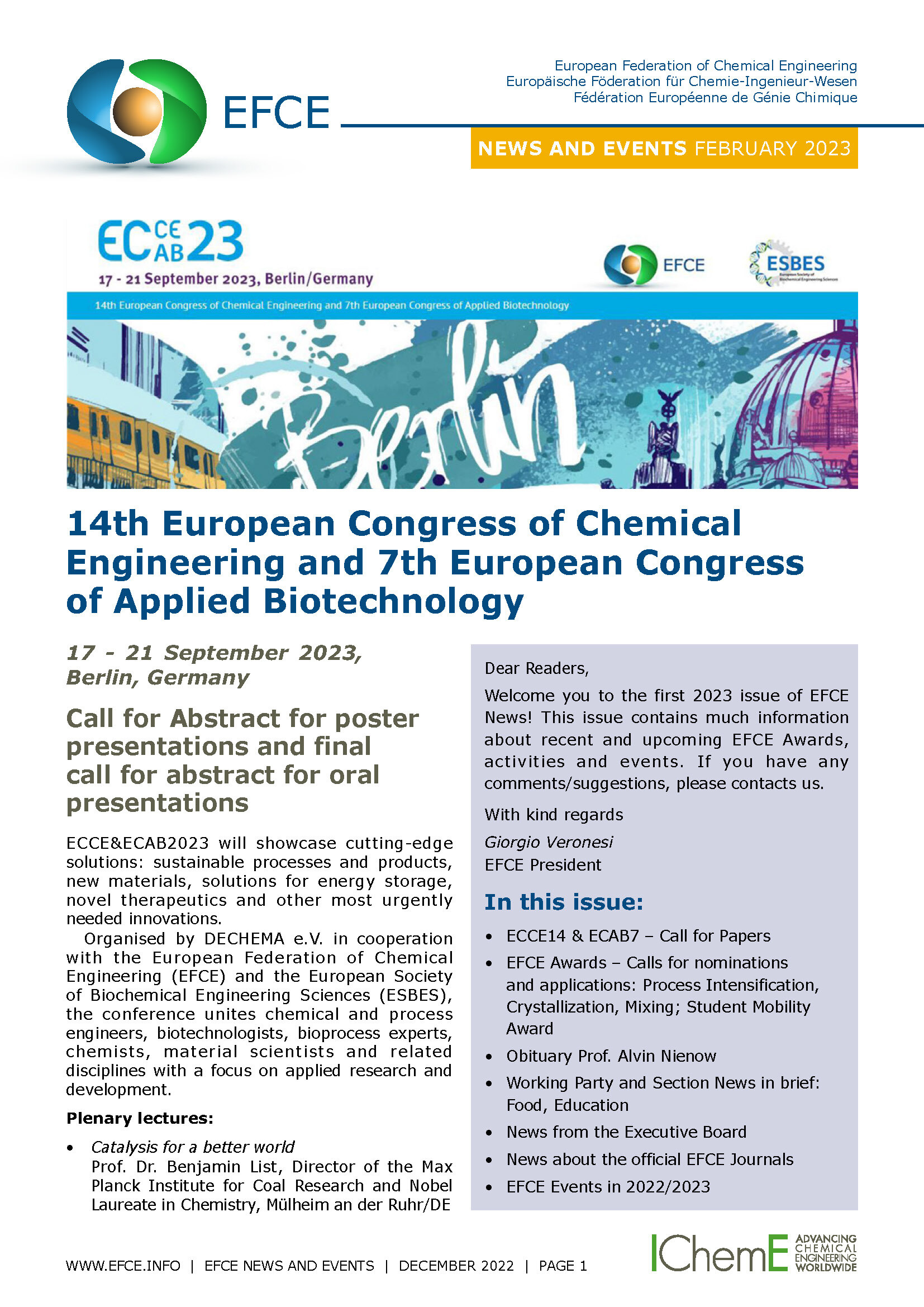 ---
Dear members of EFCE,
Hello and welcome to the first EFCE newsletter of 2023.
We hope you had a good start to the new year.
Inside, you will find a roundup of the latest news from EFCE, including events, awards, journals and – sadly – news of much-loved members of our community who have recently passed away.
In particular, we have details on
The final call for abstracts for poster and oral presentations at ECCE & ECAB 2023,
A look ahead at the plenary lectures planned in Berlin, and
Calls for six EFCE awards, including student mobility, excellence and senior awards.
This newsletter further contains a memorial for Alvin Nienow, stalwart of the European mixing community, who passed away in October 2022. We also need to share the sad news that Jiri Klemes, who for seven years chaired EFCE's CAPE Working Party, and was also a member of the WP on Process Intensification and the Section on Sustainability, died in January 2023. We will feature his obituary in a future newsletter.
Best regards
Claudia
---
Here you will find the previous E-Newsletters