E-Newsletter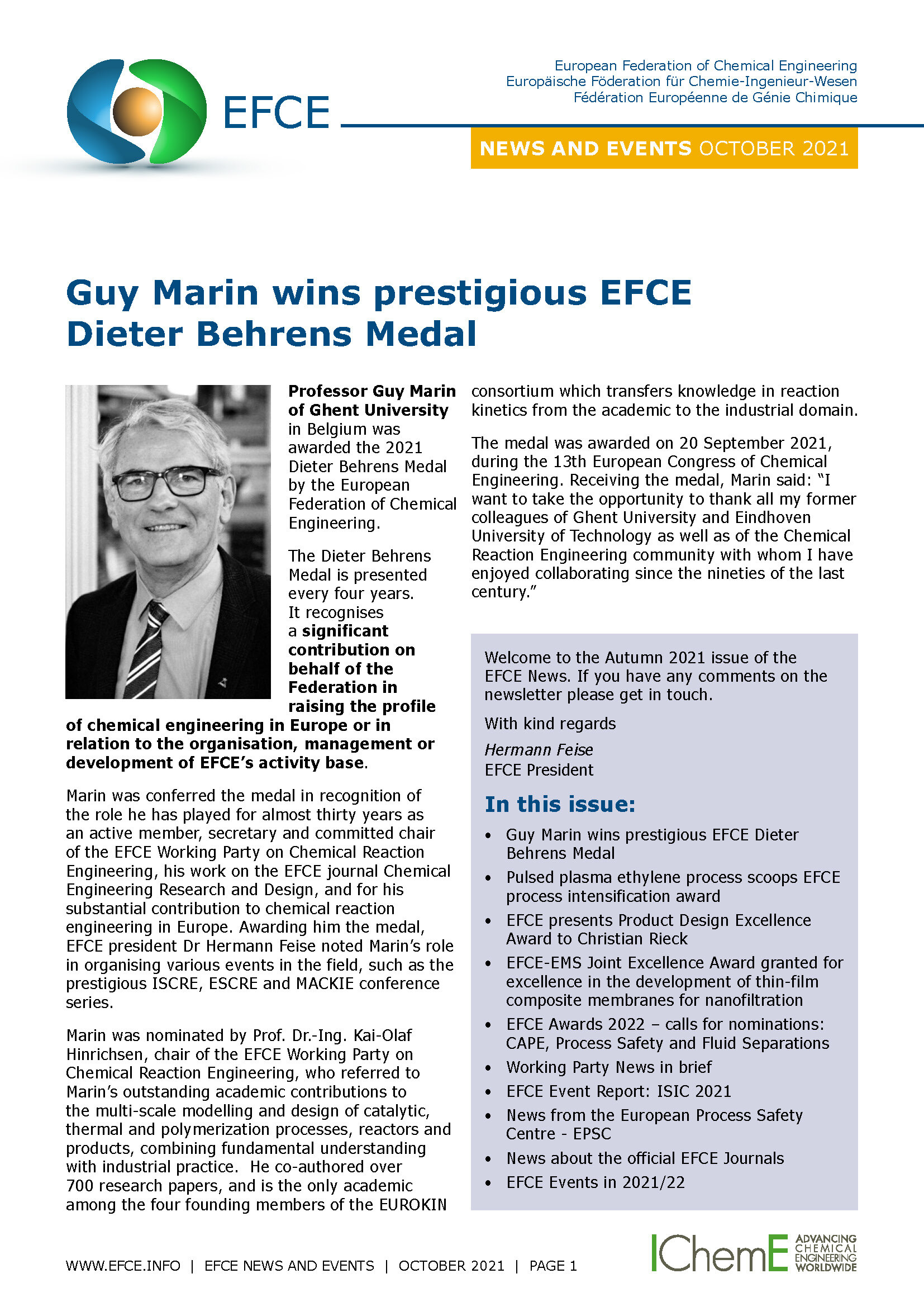 ---
Hello!
Enclosed you will find the October issue of the EFCE newsletter, which I hope you will find useful and informative.
Particular highlights from this issue include
An announcement about Guy Marin, the winner of the 2021 Dieter Behrens Medal
Details of Evangelos Delikonstantis' work on a methane-to-ethylene process, which won the EFCE Excellence Award in Process Intensification
A writeup on Christian Rieck's work on particle formation processes in spray fluidised beds, which led to him winning the EFCE Excellence Award in Product Design and Engineering
A feature on Cédric Van Goethem, winner of the 2021 EFCE-EMS joint Excellence Award in Membrane Engineering
Additionally, there are calls for nomination for EFCE's 2022 awards, updates on several working parties, a report from the 21st International Symposium on Industrial Crystallization, and an announcement about two new EFCE journals that have recently been launched – Digital Chemical Engineering, and Carbon Capture Science & Technology.
I wish you happy reading.
Best regards
Claudia
---
Here you will find the previous E-Newsletters