E-Newsletter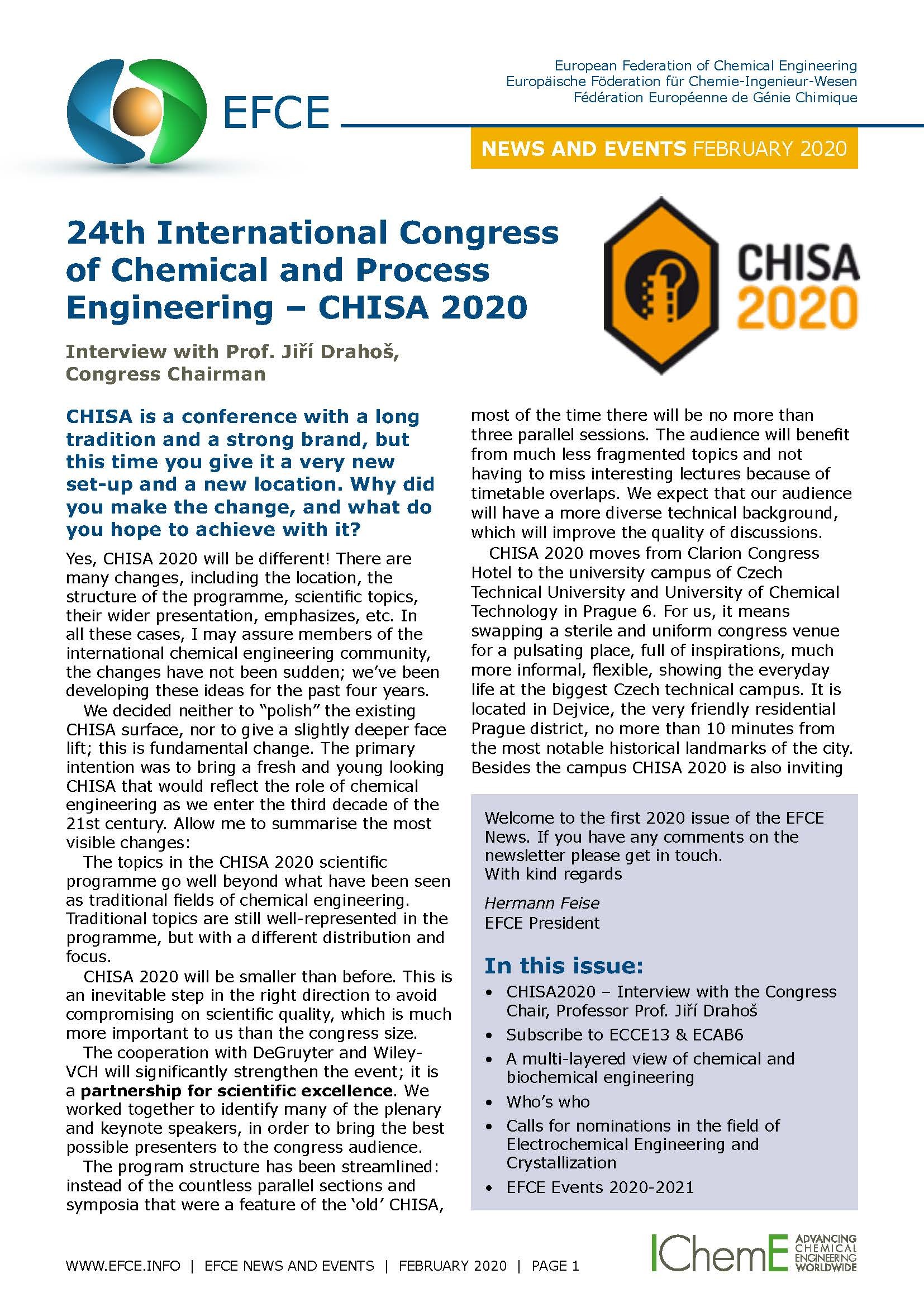 ---
Dear members of EFCE,
Hello and welcome to the first issue of the EFCE newsletter of the year.
This issue casts a special spotlight on Chisa. This year's event, the 24th International Congress of Chemical and Process Engineering, is due to be held in Prague on 23-27 August. It promises to be a very different event addressing the grand challenges in engineering, with conference topics such as energy, industry 4.0 and green technologies taking centre stage. Read the newsletter as we catch up with the congress chair, Professor Jiří Drahoš.
Elsewhere, we are looking for nominations for the EFCE Excellence Award in Crystallization (closing date: 15 April) and the Carl Wagner Medal of Excellence in Electrochemical Engineering (closing date: 20 February).
Another highlight is the publication of a much-anticipated paper by the former EFCE president, Rafiqul Gani, titled 'A multi-layered view of chemical and biochemical engineering'. The paper is currently free to access on Science Direct; check in side for details.
Thank you for your continued engagement with EFCE.
Best regards
Claudia
---
Here you will find the previous E-Newsletters