E-Newsletter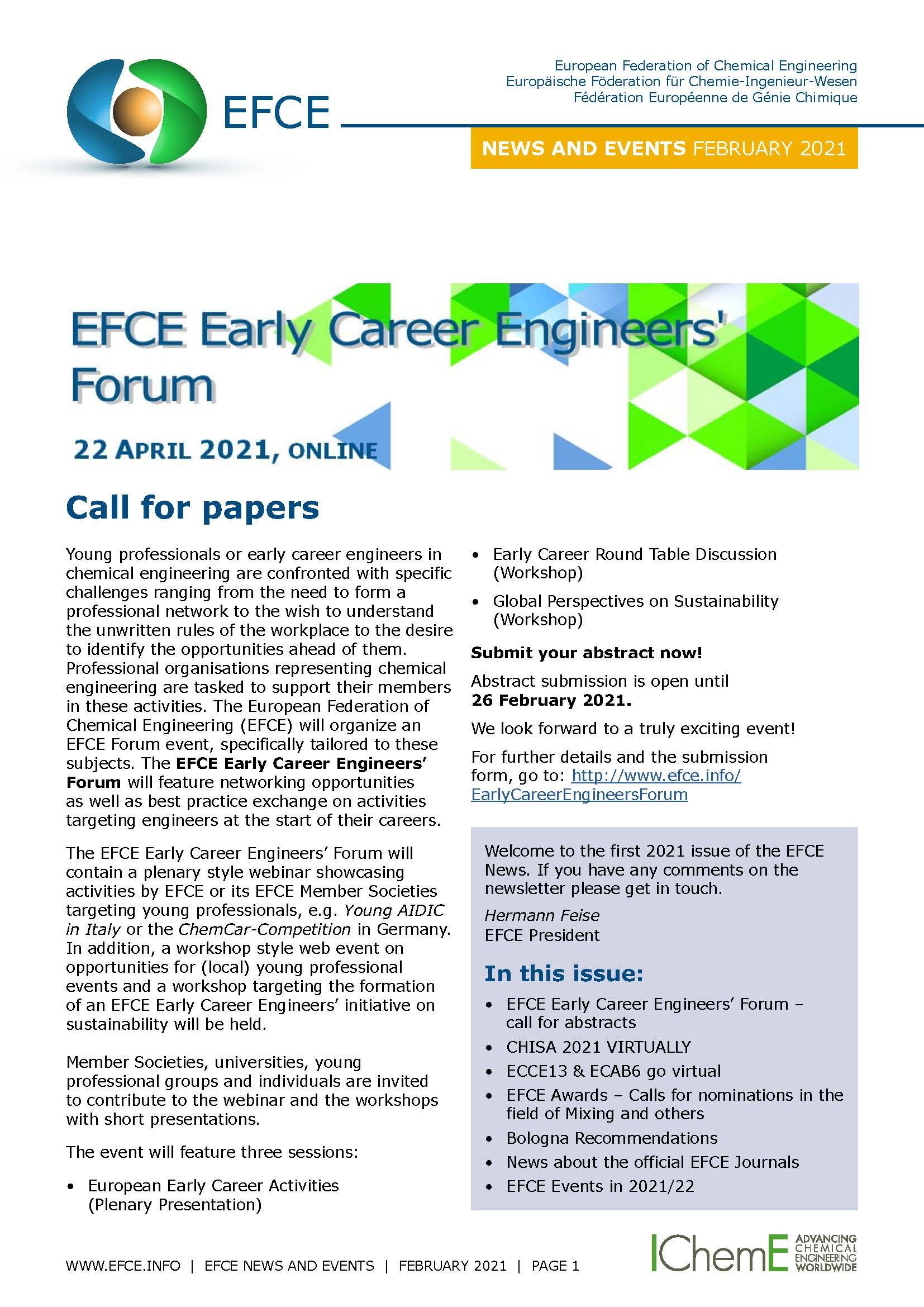 ---
Dear members of EFCE,
Hello and welcome to the latest EFCE newsletter, the first for 2021!
We hope this newsletter finds you and your loved ones well, wherever in the world you may be.
Highlights from this issue include
A call for papers for the EFCE Early Career Engineers' Forum, which will take place online on 22 April. The call for papers is open until 26 February,
A look ahead to CHISA 2021 Virtually (still accepting poster contributions, registrations are now open),
An important announcement about how we will be organising ECCE13 and ECAB6 in September this year – look inside for more details,
Calls for nominations for no less than eight EFCE awards, including the Young Researcher Award in Mixing and the Nienow Lifetime Recognition Award in Mixing, and
An interview with Hermann Feise and Eric Schaer about the EFCE Bologna Recommendations, which were recently updated by the EFCE WP on Education.
I hope you find this newsletter informative and entertaining. We look forward to connecting with you at one of our forthcoming meetings and events.
Claudia
---
Here you will find the previous E-Newsletters