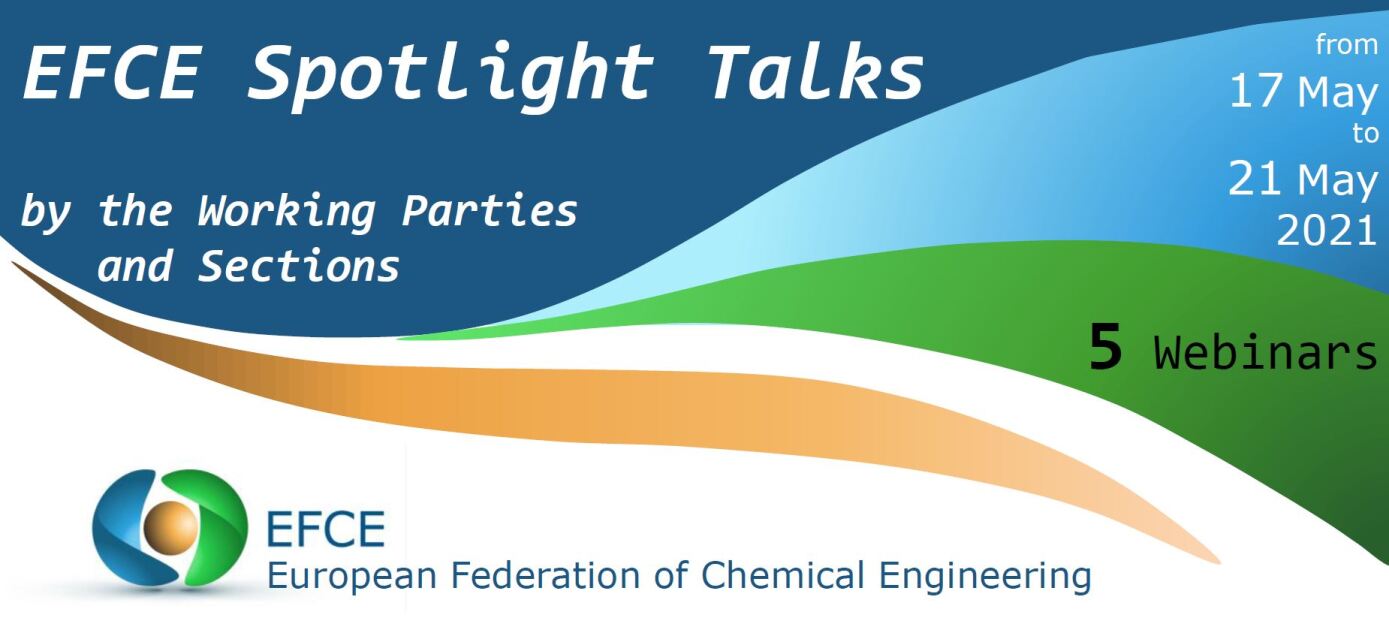 Welcome to the second series of EFCE Spotlight Talks. There will be a series of talks by seven of our Working Parties: Chemical Reaction Engineering, Drying, Loss Prevention and Safety Promotion, Mixing, Multiphase Fluid Flow, Process Intensification, and Thermodynamics and Transport Properties.
Our previous series proved very popular with more than 2000 people signing in to one or more of the series of events. This time we are making a small charge for the series to help cover costs for the EFCE but it will remain free for students. We hope you will find the series stimulating and that it will enable you to sample content from some of our groups that you may not otherwise be able to hear.
The Spotlight Talk "Electrolyte Thermodynamics challenges from industrial needs to academic research" of the EFCE Working Party on Thermodynamics and Transport Properties is generously sponsored by IFPEN/EleTher.
IFPEN focuses on four main application areas: Climate, environment and circular economy; renewable energies; sustainable mobility; responsible oil and Gas. IFPEN wants to partner with industry actors in order to create new value out of these societal challenges.



The EFCE promotes scientific collaboration and supported the work of chemical engineers and collaborating professionals in 30 European countries representing more than 100,000 chemical engineers in Europe. With its Working Parties and Sections it covers all areas of Chemical Engineering.
EFCE's Working Parties & Sections are at the core of the organisation and form the scientific engine that drives many of EFCE's activities. Each of its 20 Working Parties focuses on a specific aspect of Chemical Engineering. They provide an important forum for networking among chemical engineers in Europe. Membership to the Working Parties is drawn from among EFCE's Member Societies. The five Sections are open to any professional chemical engineer, or a specialist in a related field, who is willing to contribute to the activities of an EFCE Section and of the Federation.

The Spotlight Talks 2021 are organised by DECHEMA e.V.
---
EFCE Spotlight Talks 2020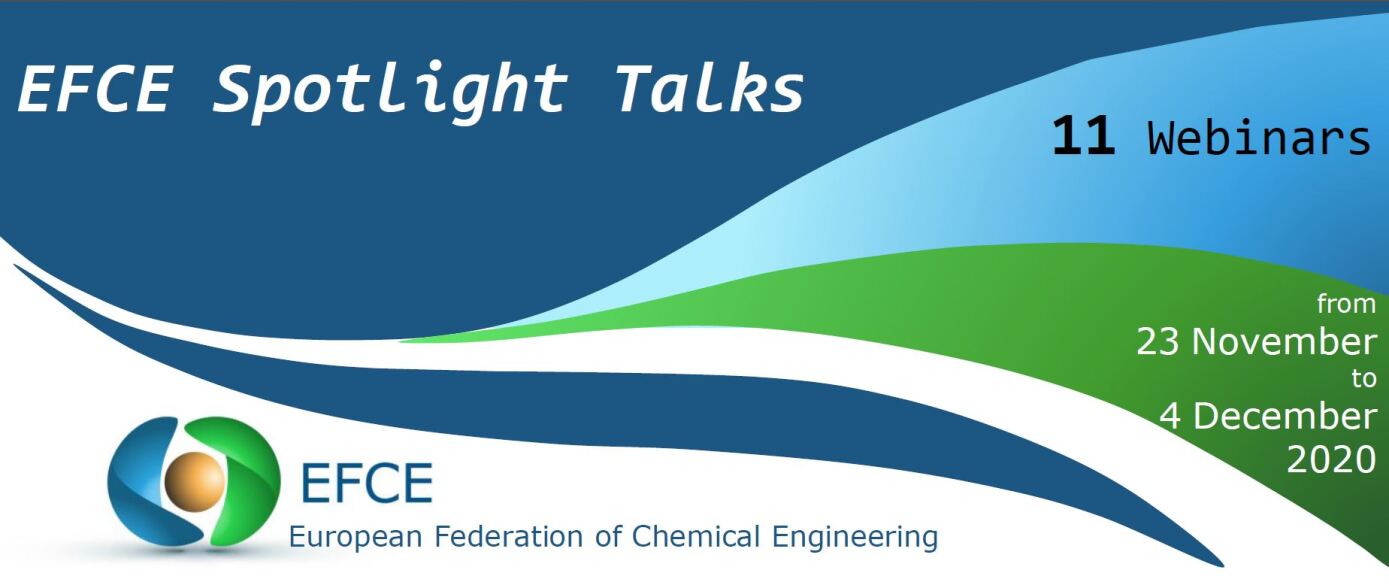 Invitation
The European Federation of Chemical Engineers (EFCE) is organising a series of free virtual spotlight talks on significant topics in Chemical Engineering. Eleven of our technical groups (Working Parties and Sections) are delivering short sessions of three or four talks by
leading industrial and academic experts on: Chemical Reaction Engineering, Education, Energy, Loss Prevention and Safety Promotion, Mechanics of Particulate Solids, Mixing, Multiphase Fluid Flow, Process Intensification, Quality by Design, Static Electricity in Industry, Thermodynamics and Transport Properties.
---
Programme and Recordings
Recordings of the Spotlight Talks are available on the EFCE YouTube Channel