Education system in Portugal
In the Portuguese education system, children are required to start school at the age of 6 and, before university-level, should attend for 12 years (basic and secondary school levels). After, they can apply for admission to the higher education system through a nationwide contest required by public institutions, either universities or polytechnics (cf. Figure 1).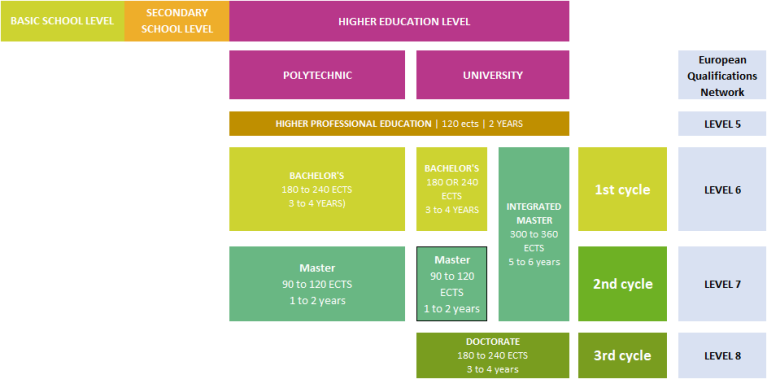 Chemical Engineering education in Portugal
The structure of the programmes in Chemical Engineering (and several other engineering areas) has changed over time in Portugal. More recently, after the Bologna reform (implemented in 2006), the 5-years Integrated Masters have been applied in public universities. However, such system ended-up in 2021, upon a governmental decree.
Then, since September 2021, the structure of the programmes in Chemical Engineering in the public universities has changed to a 3+2 system. This means a Bachelor lasting 3 years (1st cycle, with 180 ECTS), followed by a Master, 2 years-long (2nd cycle, with 120 ECTS).
There are several Portuguese universities offering degrees in Chemical Engineering (and related areas), namely:
Postgraduate doctoral studies leading to a PhD degree (3rd cycle) in Chem. Engineering and related topics are also offered by such institutions, particularly the mentioned universities, lasting typically 4 years.
---
back to previous page